The Open Compute Project is the main driver behind open computing and an essential foundation for hyperscalers.
The OCP Open System Firmware project makes Open Source Firmware in their newest OCP Accepted certification checklist mandatory. In March 2021 all OCP marketplace products that want to use the OCP Accepted badge need to fulfil the OCP OSF license requirements found below.
License Requirements Summary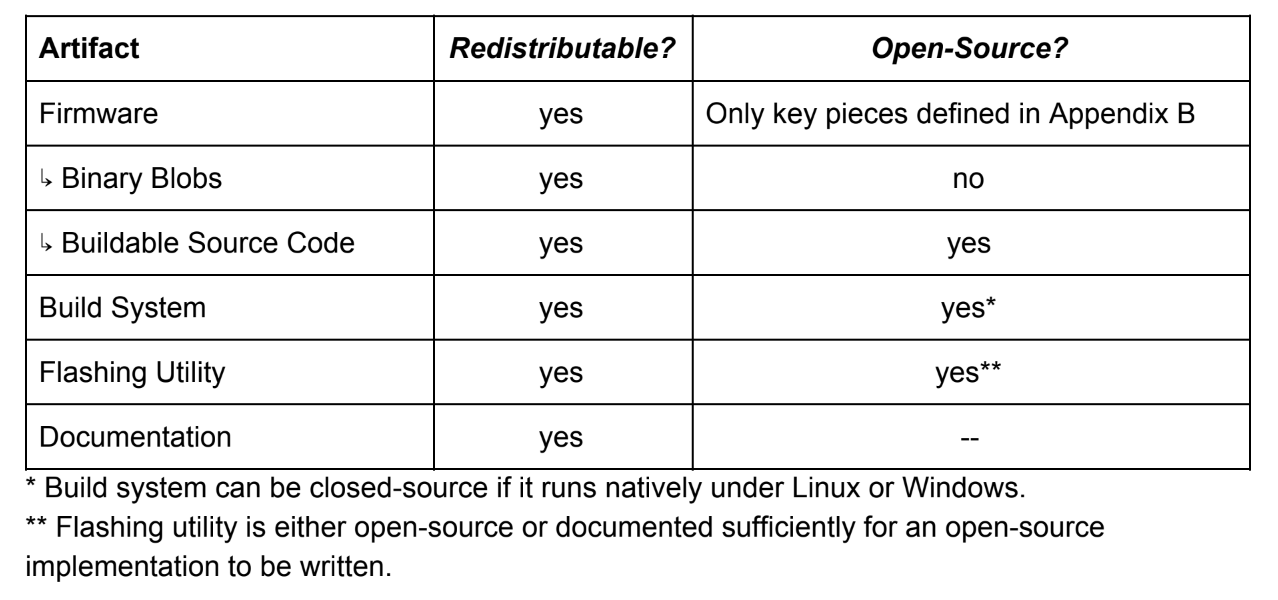 What does that mean?
On scalable datacenter hardware we have multiple firmware components. These components are used to initialize the hardware before an operation system can be run on them.
The biggest ones of them are either BMC or BIOS firmware. For a long time those components were a blackbox.

With the new certification requirements of the OSF project, it will be mandatory to use Open Source Firmware on the BIOS and bootloader level. It will lead to an entire open boot process on all OCP platforms.

What are the benefits?
There are good reasons to move to Open Source Firmware aside from certifications. Open Source Firmware comes with all the complete source code, free of any royalty fees and that offers OEMs and ODMs more control over what software they are shipping. Small changes to the code base can be made internally, which is more cost-effective. Additionally, Open Source Firmware is built on top of the existing community maintained code, which speeds up development. Finally, Open Source allows security-conscious customers to inspect code and even build all firmware components themselves. That is something proprietary firmware struggles with due to restrictive non-disclosure agreements.
What we can do for you!
Aside from all the benefits of Open Source Firmware, the integration into OEM/ODM processes can be tricky and costly. Working with the OSF communities is also a hurdle in terms of code review and communication.
Instead of starting alone with OSF, we can onboard you smoothly. 9elements Cyber Security is an open-source IBV with a serviced based work model. Our projects cover various platforms and vendors like Intel, AMD, RISC-V or ARM hardware. We have been working for more than four years on Open Source Firmware & security. Also, we are well known in the OSF communities and can ease the integration of the code back into the projects.
If you want to know more about our firmware and security services, please feel free to contact us at cybersecurity@9elements.com