Launched by 9elements Cyber Security, the Open Source Firmware Assembly at 36C3 was an inspiring meeting place for the community. 4 fully booked coreboot beginner workshops, hours of long firmware hack sessions and lively discussions about the latest firmware projects in a comfortable atmosphere made the booth a complete success.
---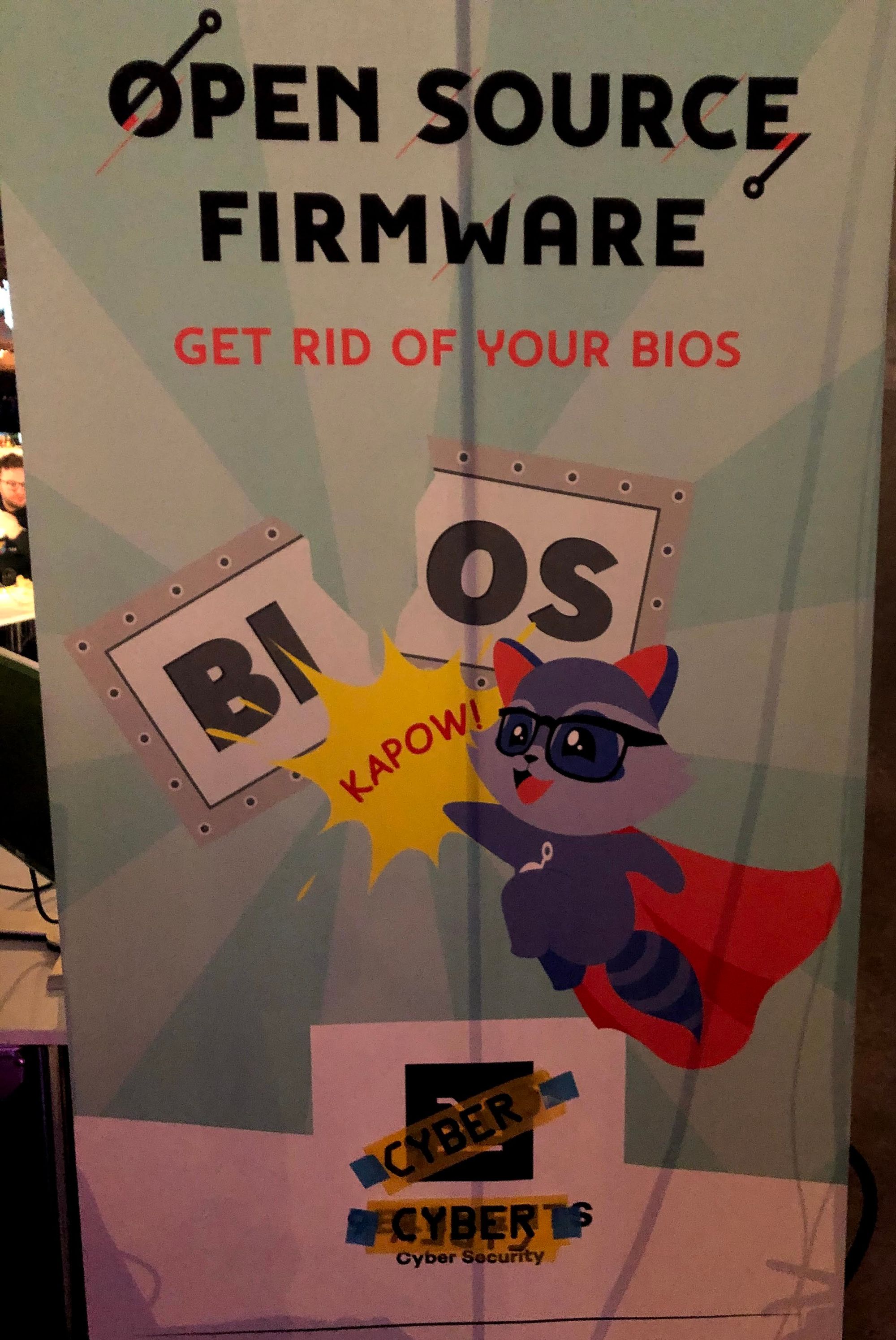 The Open source Firmware Assembly took place from 27.12.19 to 30.12.19 for the second time at the 36th Chaos Communication Congress (36C3) in Leipzig. Oscar, the mascot known from the Open Source Firmware Conference welcomed all hackers, community members and interested people in the hall of Chaos West.
Open Source Firmware includes many different projects such as: coreboot, Linuxboot, tianocore, u-bmc, OpenBMC, oreboot and others. Our Assembly at the 36C3 became the central point of exchange for the whole community.
After the launch, the 30 seats of our assembly were filled in minutes and people who had brought various hardware were now working hard to replace the existing proprietary firmware with robust and secure open source firmware.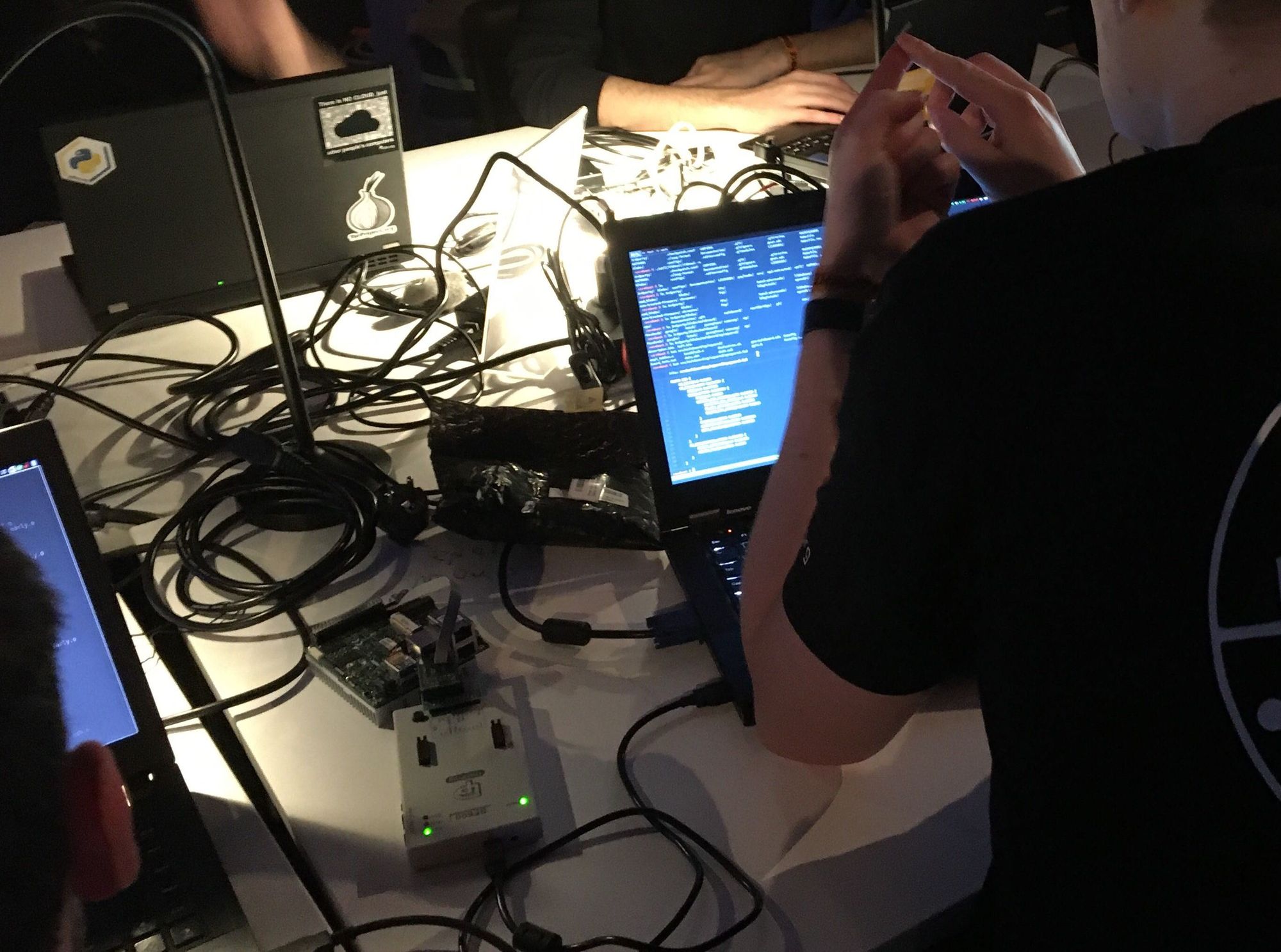 The coreboot beginner workshops offered by 9elements Cyber Security were especially popular. Here, interested people could learn about the basic purpose of coreboot, then gain practical experience with the build process and test the results in a simulator. Afterwards the firmware could be transferred to real hardware and tested. In 4 sessions a total of 60 people attended the workshop.
Besides many exciting discussions with developers, companies and interested old and new community members about current issues, new features and ideas, many also took the opportunity to work on concrete problems. Contributors and maintainers of the different projects worked together very productively on the integration of open pull requests. Developers with complicated individual problems when porting new hardware received helpful advice from other developers. This often ended in hours of hacking sessions until the early morning hours.
---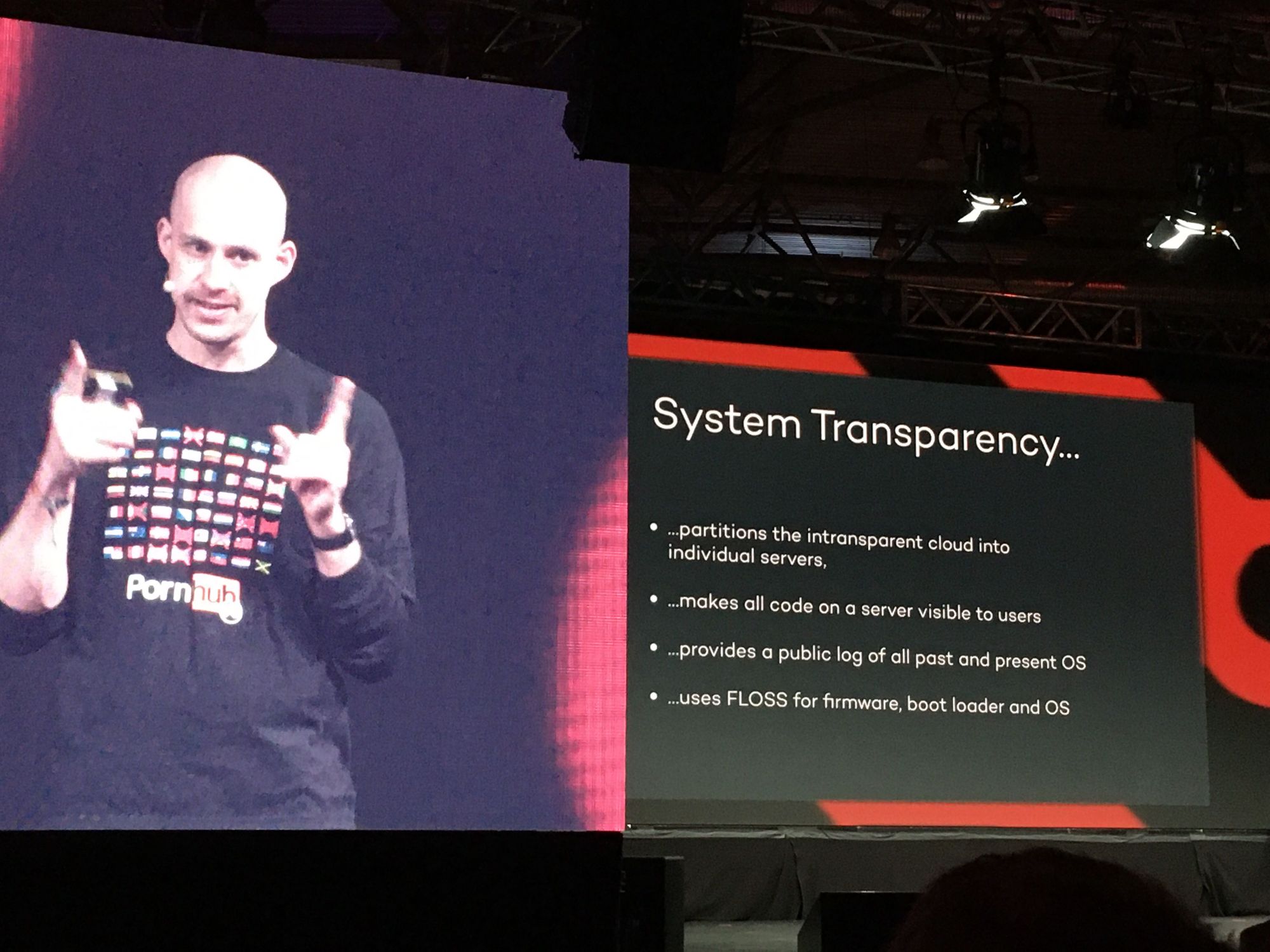 A highlight accompanying the assembly was the talk given by our security expert Kai Michaelis about System Transparency, a new project for secure, robust and transparent boot operations on server platforms. You can learn more on the ST website.
---
Looking back, the Open Source Firmware Assembly at the 36C3 was a great event and an enriching meeting for all Open Source Firmware enthusiasts. We strongly believe that meetings like this are a great way to get in touch with other developers in person, away from chats, video conferences or code reviews, which can be incredibly productive. Furthermore, we were able to create a common framework for the various open source firmware projects to make them available to the public. We are looking forward to the upcoming events. Meet us at the next Chaos Communication Congress or at the Open Source Firmware Conference.